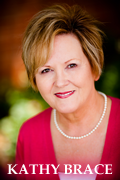 This is one of the best books I've read. It's the true life story of Kathy Brace, a mid-wife in Wichita, Kansas.
I was shocked that it wasn't a story all about births and midwifery...not even close.
It's sad, hopeful, beautiful....a real world example of redemption. The most inspiring thing to me is Kathy's dependence on God's providence....it's amazing and miraculous what happens when she puts her trust in God!!! WOW!!! I couldn't put it down.
I had talked to Kathy on the phone about my challenging pregnancy with Gregory, and the advice she gave me helped both my and Gregory's health tremendously. I highly recommend her services and her book.
P.S. I get nothing for my opinion...just wanted to share. Thanks for lending me the book, Danielle!!
http://www.amazon.com/Born-Deliver-Kathy-Brace/dp/0982182821