Outside my window: partly cloudy, it's been hard having any kind of clothing organization, with winter and summer-like springtime temps bouncing back and forth. Out the back window, we had our dead Birch tree cut down, such a relief!! Some of the large limbs were falling, so the kids were banned from using the backyard until it was safe again.
In the kitchen: Discovering salmon patties, the kids love them and I love they are getting some great Omega nutrients. Dying eggs and our egg shaped sugar cookies...YUM!!
Crafting: We paid Noah and Jonah to strip the wallpaper and paint the little boys room. It's now sporting a black and khaki neutral decor.
The kids: Noah: somehow strained his neck while doing math and can hardly turn his head! He must get his talents of self-injury from me!
Jonah: is loving the Bible mini epic series(History Channel) we purchased for them as an Easter gift. He has been comparing the episodes with the Bible.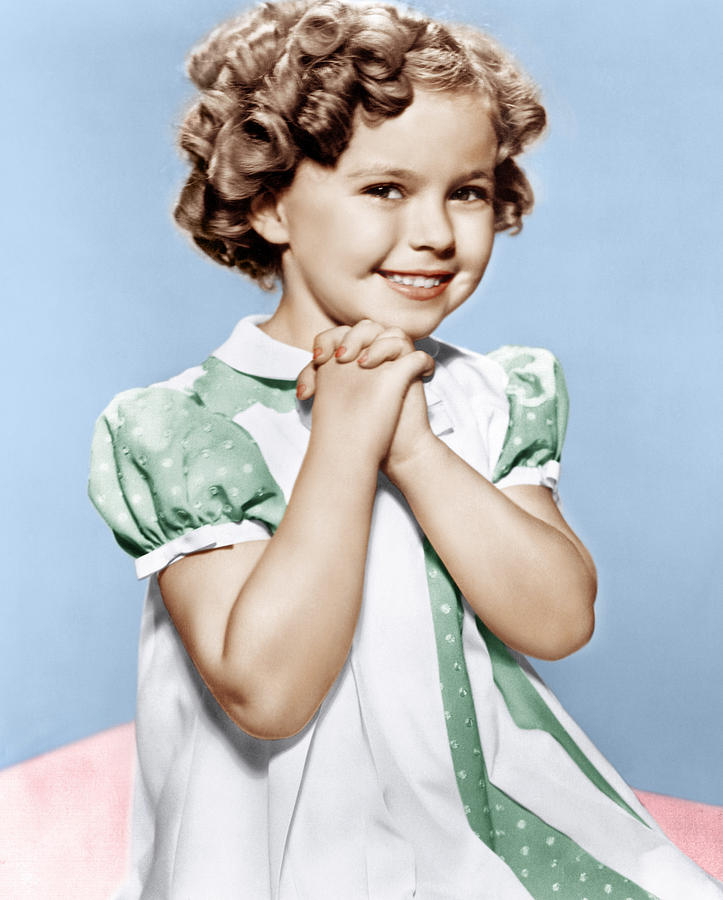 Shirley then
 
Shirley more recently
Hannah: has been into Shirley Temple since reading, Heidi and Rebecca of Sunnybrook farm and then watching the movies on youtube. She found some paperdolls I had purchased years ago in storage and has been spending a great deal of time with them. I purchased a few books off of thriftbooks about Shirley Temple, she is(still alive at 85 years) an amazing person who served as US ambassador for 2 countries and was the Chief of Protocol. Wow!
Eli: along with the other kids, adores his baby brother and is convinced he can talk...Gregory babbles Mama, and Buh-buh(brother...of course!)
Benny: I downloaded a
Looney Tunes
phonics program that he absolutely loves and it's helping him with his reading. I highly recommend it!
Charlie: was eagerly anticipating Easter and asked me everyday, "How many more days till Easter?" He came up to me the other day and said, " Somebody better be a policeman when they grow up, because I'm going to be a robber when I grow up." I said, "Charlie, being a robber is a big sin." He said, "I know, Mom, I'm actually just going to wear the costume."
Photos to share:
Enjoying the nice weather.


Taking the high chair for test run.
 
Gregory: is growing and changing so much, he will have his first set of pics taken on Friday at Portrait Innovations.
Thinking/Praying about: balancing time for our immediate family and serving others/volunteering commitments. Continue to pray for family members who are suffering so much, Pope Francis, Bishop Jackels intentions...seems like the one for more moisture is being heard, Praise God!
Finding joy: in the Resurrection of our Lord...Alleluia!! In gathering together with family and friends, in anticipation of our impending family trip, savoring the french mints Don bought me for Easter, relishing the sweet comfort of holding a sleeping baby and bitter sweetly watching my older children grow up and up and up!